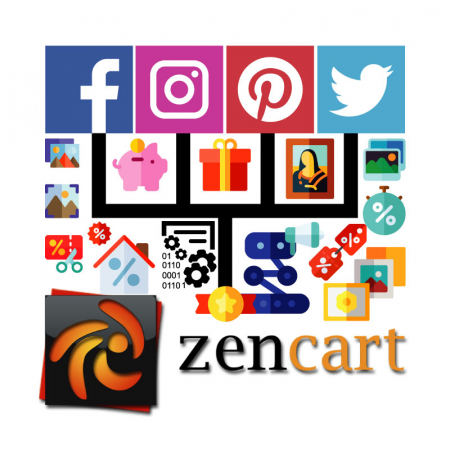 Marketing Automation for Zen Cart
Marketing Automation for all major releases of Zen Cart. This package includes multiple, custom marketing templates: homepage templates, various banner size templates, social media templates and email marketing templates. This will help you increase and enhance the merchant experience. Schedule your promotional information and switch your Zen Cart marketing efforts to auto-pilot.
Compare
Marketing Automation for Zen Cart provides a store owner the resources to run scheduled social media posts, homepage banner generation and real-time reporting for mass marketing tools that we have created.
Our years of experience building Zen Cart solutions culminates in this plugin to provide effective store marketing automation.
We are providing this solution at a low one time rate. Avoid long term monthly payments for half built solutions that do not handle your long term business goals. Marketing Automation for Zen Cart will give you image generation for your scheduled products, Specials and Sales. Our solution runs in the background, so all you have to do is set your dates and associated products/sales information and our tool does the rest. Post to FaceBook, Twitter, InstaGram, Pinterest and more with our automatic, product post solution.